High stone wall and Treasures
The Highest Stone Wall in Japan
At about 30 meters high, this stone wall along with Osaka castle's is the highest in Japan. It is repeatedly chosen as a location in many TV dramas and movies, such as Akira Kurosawa's "Kagemusha".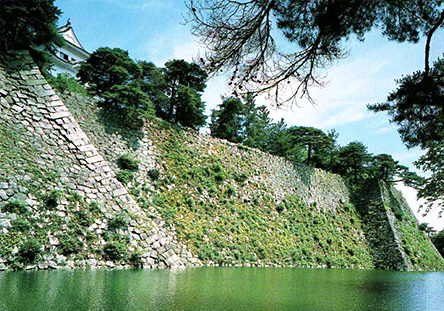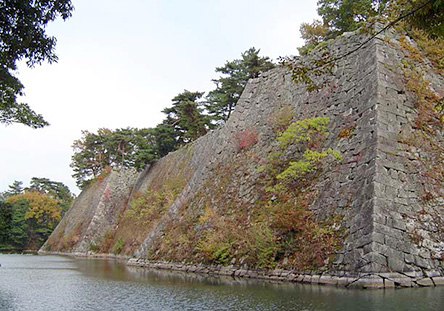 Inside of the Castle Keep
Toukannari-kabuto  Mie Prefecture Cultural Property
Takatora Todo received it from Hideyoshi Toyotomi, and Takatora gave it to Genbayoshishige Todo, who was his retainer.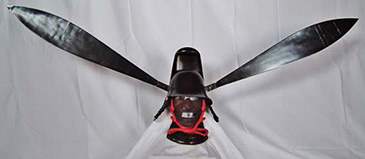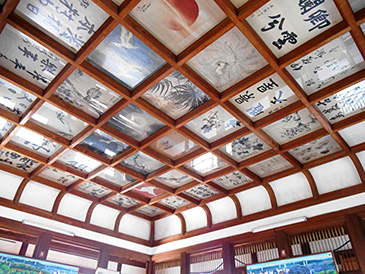 A Ceiling Scroll Painting
46 pieces of one square meter calligraphic works and paintings are embedded in the coffers of the top floor. They were endowed to celebrate the castle keep completion from famed artists and politicians.
Basho's Woven Travel Hat
This was handed down from Menshouji temple in Hikone city, Shiga prefecture.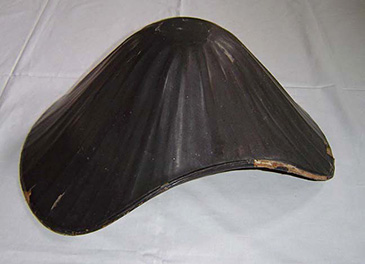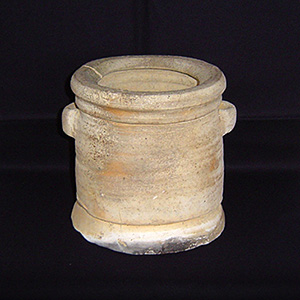 Tsutsui-iga
This tea ceremony water jar was unearthed from the ruined Sadatsugu Tsutsui's Castle.